Intelligent Dancefloor Lighting
What our clients say about us
"They did music for our Mendhi and Wedding Day. Everything was on point for how we wanted our entrance and transition music. They are easy to work with and can entertain weddings of all cultural backgrounds. DJ Rameez is awesome.."
Kamilah
Married on 10/11/2020
"Great DJ/MC services Outspoken Vision was so great to work with, they handled everything very professionally. We had sourced MC services with them and we were very happy with the service. The music they played had everyone on the dance floor pretty much the whole night. Highly recommend them for any event!!"
Stanley Cherian
married on 10/10/2020
"Excellent! OSVE took great care of us! They answered all our questions and made us feel very comfortable during the event and the days leading up to it. They know exactly what to do. Highly recommend using them for any event"
Nimesh Patel
married on 07/04/2020
"Amazing! Splendid! Wonderful! Ever since first contact with OSVE and their team, we had a splendid experience! They were quick to respond and give us all the details from day 1! Our events were well taken care of and we had so much fun. The OSVE team take pride in making everyone's event unique and special and extremely memorable. I cant Wait to do an event with OSVE again !"
Farhan A.
married on 04/16/2019
"Outspoken Visions Entertainment has been a very reputable company for many years. DJ Asad did our wedding in December of 2011. Setup, organization and professionalism was excellent. Will always recommend."
"Arshad was an awesome DJ & MC for my sisters' wedding. We used him for all the functions and we're very pleased with the engagement and music selection. He's also very good at reading the mood and knows exactly what to do to get the energy level up and people dancing. We would highly recommend Arshad for any of your needs."
"Outspoken Visions truly cares about the customer's experience. Asad and his team listened to our needs and provided a full set of services to create an unforgettable event at our wedding!"
Omar Shariff
Client of Company
DJ Mo-T
DJ Rameez
DJ Arshr
DJ Asim
Dholi Hardeep
Dholi Navi
Drummer Q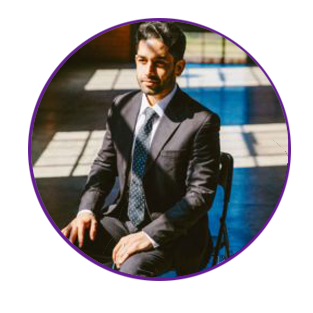 MC Sami B