How to Make Your Weekday Weddings a Memorable Event?
Every girl dreams of having a picture-perfect wedding. But the tedious struggle to book a weekend wedding is daunting. Not everyone can have the luxury to book a Friday, Saturday, or Sunday wedding as more and more couples have been stipulated to reschedule their 2020 wedding plans due to the unforeseen repercussions of the pandemic. With all the general chaos and haphazardness securing your slot on the weekend has become a hit or a miss. However, planning your wedding on a weekday can solve all these issues. Weekday weddings have become a popular choice for couples looking for a unique and memorable celebration without the hassle and competition of booking a weekend wedding
Weekday Weddings the Latest Unconventional Fad
Does wedding planning on a weekday sound audacious? No, not at all! Welcome to an aura where Hollywood Celebs have been setting gallant instances of voguish and successful weekday wedding unions. Consider thinking over your wedding dates, as weekday nuptials have become a new thing trending in 2021. Kerry Washington from Scandal and Cameron Diaz of Charlie's Angels have set a quirky weekday marriage trend that has taken the world by storm in no time. Weekday wedding planning is the perfect approach to seeking out a pristine and exquisite fairytale of a wedding. Let's take a glance beyond the traditional window and have a thorough insight into the pros of weekday wedding packages to make your celebration much more astounding and awe-inspiring. 
Is it Cheaper to have a weekday wedding?
Weekday nuptials are easy on the pocket. The most prudent reason why couples opt for Saturday weddings is that it is an off day for you and your loved ones. But is it really the best day to get married?  Keeping in mind Saturdays tend to be the most expensive day for weddings because of their substantial demand in the market, this rising demand promulgates the price of weekend wedding packages, which absolutely takes a toll on your budget. The venues and the suppliers will demand a hefty price tag to make your dreamy wedding workable.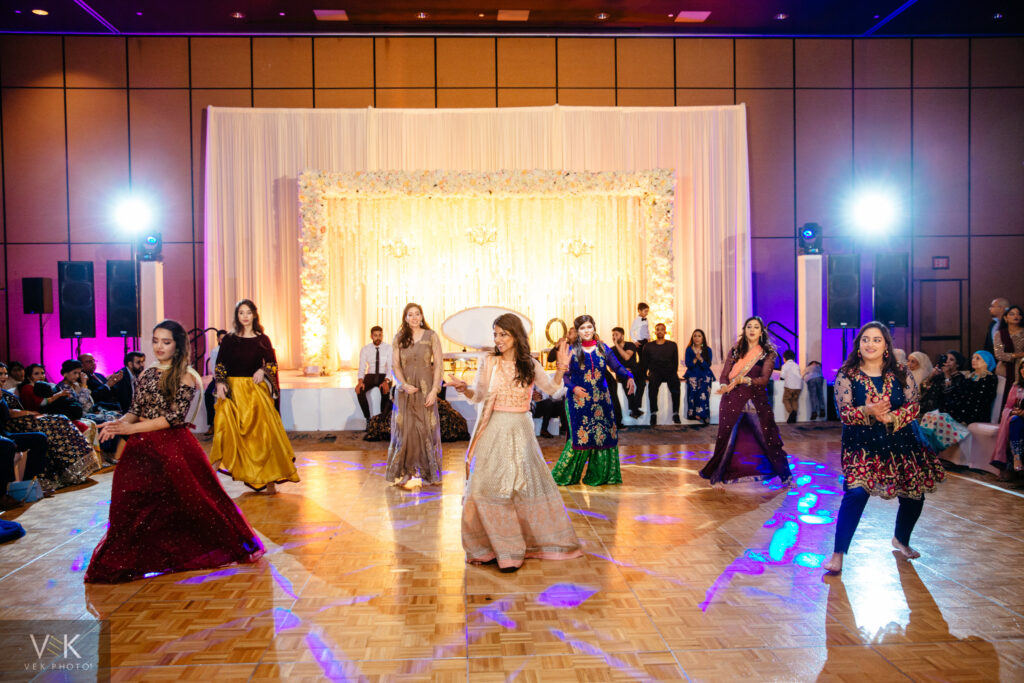 However, weekday nuptials are easy on the pocket. It is a win-win situation for couples with budget constraints, as it gives you leverage to negotiate your prices with the suppliers and vendors. Thus, weekday wedding costs are exponentially less, saving you a handsome amount to cater to future finances.
Booking your dream venue is doable
You would never want to miss out on a chance to book the venue with your heart and soul set on it. But it is heartbreaking to know that your ideal venue is booked on Saturdays for months. You don't need to twiddle your thumbs waiting to book your best-loved venue, because opting for a weekday wedding helps you to reserve a much earlier date instead of waiting for years to walk down the aisle. 
Get your hands on your favorite vendors 
From contemporary décor and fancy floral adaptations to grand food services and exclusive wedding photographers, choosing your top-notch vendors is substantially significant in wedding planning to layout a successful ceremony but it is a lot to ask for on the weekends due to the busy schedules of the vendors be it wedding DJs, special sound effect experts or more. The weekday weddings can allow you to get things done at less, as plenty of weekday slots are available, your dream suppliers and vendors are willing to give price breaks to the couples by prompting exclusive weekday wedding packages. Some suppliers offer 30% off for a weekday nuptial, so you may negotiate lower rates with them. It is a win-win situation for both ends as the vendors will grab any chance of making money on unusual days. 
Have your heart set on a special date?
Every couple wishes to get married on a special date which brings them an essence of meaning and value, whether it is the date they first met, a birthday day, or valentines' day, weekday marriage ceremonies offer the best days to get married by elevating the odds of tying the knot on your favorite date.  
Communicate with your guests to save the date
Weekday nuptials require deliberate wedding planning so that everything comes together flawlessly. If you want your loved ones to be a part of your intimate affair then it is viable to give your guests plenty of time to make adjustments and take off for your weekday wedding. Send the invites at least three months prior to your wedding day and you may also send save-the-date cards eight months to a year in advance. This is a thoughtful gesture to comfort your guests so that they can arrange their busy schedules to attend your fancy affair.
Best day to get married
Monday and Thursday weddings have made their hallmark in the 2021 wedding trends. As Monday and Thursday fall near the weekends, young couples opt for a weekday wedding to turn their nuptials into a cherishable and momentous extended weekend celebration. This gives you an edge to organize multiple functions from your wedding planning checklist, like planning a cocktail party, the next day after the wedding, or a post-wedding dinner at the weekend to make your guests enjoy themselves to their fullest. 
Break the rules and be a non-conformist
Flexibility and focus are the key virtues of a successful wedding ceremony. Weekday wedding planning requires a flexible approach. It is high time to think out of the box and do things your way. The wedding festivities are not bound to traditions like rehearsal dinners, welcome dinners, and cocktail parties. Don't be a conventional lad and take charge of your wedding day. Deciding the best time of day to have a weekday wedding to the festivities that should be part of your nuptial is absolutely your call. You can arrange a post-wedding dinner to entertain your guests and reconnect after your big day to add value and color to your marriage ceremony. 
Host an evening event
There is no perfect wedding without your loved ones!  The best time of day to have a weekday wedding is to arrange an evening event around 5 pm -6 pm. The evening event seems to be a crowd-pleaser as it will give ample time for your guests to manage the nasty traffic situations and make it to your wedding from their work without any fuss. 
Travel and lodging are cheaper
If you have planned a far-flung destination for your nuptials then weekday weddings come with the perks of lesser hotel and airfares. Many luxury hotels and airlines offer discounts and premium packages during the weekdays to attract more customers. So, wedding planning on a weekday has a break in the clouds, prompting comforting rates without taking a toll on your guests' wallets. 
Is weekday weddings are good idea?
Regardless of what day you get married, always remember it is your special day. It is once in a lifetime thing and you want to cherish it for the rest of your life. It doesn't have to be a Saturday to be a successful and memorable affair. Weekday weddings can be an incarnation of delight and luxury if you know how to play your cards. It gives you an edge to have a fairy tale and fancy event with your loved ones, in your dream venue, and with your favorite vendors on a budget. Last but not least you can save the extra money to have a stupendous honeymoon.